| | |
| --- | --- |
| ALPHA Course | |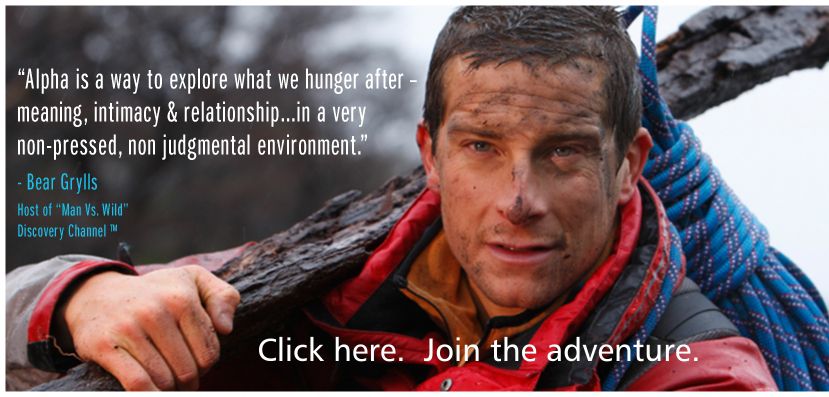 WHAT IS ALPHA?

The Alpha course is a practical introduction to the Christian faith that gives guests an opportunity to explore the meaning of life. Alpha is fun, relaxed and totally non-pressured (that's probably why over 27 million people around the world have already done it!). Listen, learn, discuss, and discover. Ask anything. Alpha is a place where no question is off limits.

WHO IS ALPHA FOR?
Alpha is for everyone, especially...those who have given up on church, those wanting to investigate Christianity, those who are new to the Christian faith, those wanting to grow in understanding and faith...

HOW DOES ALPHA WORK?
Over 11 Sunday evenings from 6:00-8:15 pm (plus a day-long getaway in the middle), each Alpha course session begins with food, followed by a short video looking at a different aspect of the Christian faith. After that, there is a time for discussion in a friendly small group.

WHEN AND WHERE IS ALPHA HELD?
Currently Sunday evenings (6:00-8:15 pm) at Bethany Lutheran Church (550 Cherry Street, Negaunee)...AND IT'S FREE! CHILDCARE AVAILABLE ON REQUEST. Call or text Pastor Steve at

906-458-2145

. Call or text Hayley Smith at

906-367-4295

.

YOU CAN REVIEW THE VIDEOS FROM THE FOLLOWING EVENINGS (just click on the topic):

September 17 -
Is There More to Life Than This?


September 24 -
Who is Jesus?


October 1 -
Why did Jesus Die?


October 8 -
How Can I Have Faith?


October 15 -
Why and How Do I Pray?


October 22 -
Why and How Should I Read the Bible?


October 29 -
How Does God Guide Us?
TBA: Holy Spirit Retreat (

Team Training Episode 02

)
-

Who is the Holy Spirit?


-

What Does the Holy Spirit Do?


-

How Can I Be Filled with the Holy Spirit?


-

How Can I Make the Most of the Rest of My Life?


November -

How Can I Resist Evil?


November -

Why and How Should I Tell Others?


November -

Does God Heal Today?


December -

What About the Church?